Skip to main content
It looks like you're using Internet Explorer 11 or older. This website works best with modern browsers such as the latest versions of Chrome, Firefox, Safari, and Edge. If you continue with this browser, you may see unexpected results.
Leslie Knope recommendations...
Andy Dwyer recommendations...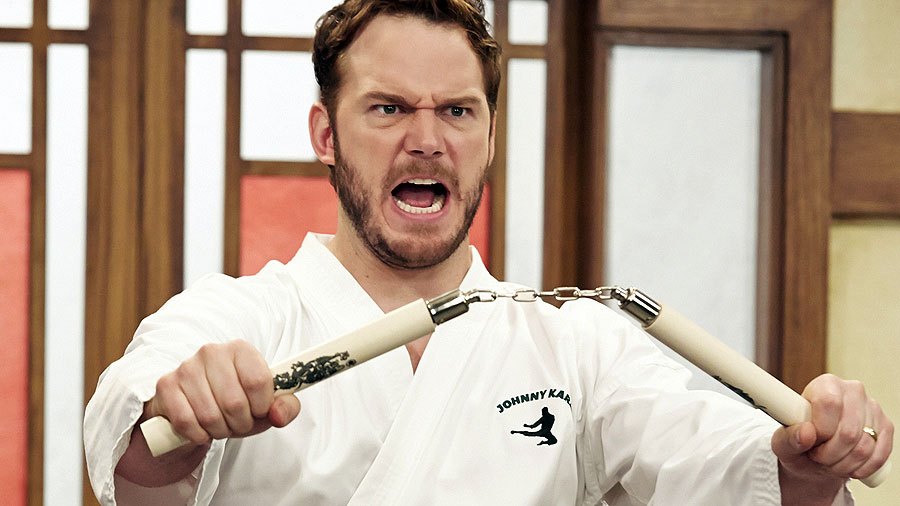 Karate

by

This complex tale of self-discovery -- considered by the author to be his best work -- traces the path of an aging idealist, Lambert Strether. Arriving in Paris with the intention of persuading his young charge to abandon an obsession with a French woman and return home, Strether reaches unexpected conclusions.

Guardians of the Galaxy Volume 1

by

Why has Earth suddenly become the most important planet in the galaxy? That's what the Guardians of the Galaxy are going to find out! Join Star-Lord, Gamora, Drax, Rocket Raccoon, Groot and Iron Man as they embark upon one of the most explosive chapters of Marvel Now. The secrets they discover will leave shockwaves for years to come! But while London while deals with a brutal invasion by the Badoon, the fate of the Guardians may have already been decided millions of miles away! Collecting: Guardians of the Galaxy 0.1, 1-3; Guardians of the Galaxy: Tomorrow's Avengers 1
Chris Traeger recommendations...
Tiny but Mighty

by

Hannah Shaw, better known as Kitten Lady, has dedicated her life to saving the tiniest felines, but one doesn't have to be a professional kitten rescuer to change lives. In Tiny but Mighty, Hannah not only outlines the dangers newborn kittens face and how she combats them, but how you can help every step of the way, from fighting feline overpopulation on the streets to fostering unweaned kittens, from combating illness to combating compassion fatigue, from finding a vet to finding the purrfect forever home. Filled with truly heart-warming tales of real kitty rescue!

The Positive Dog

by

Discover the benefits of being positive. We all have two dogs inside of us. One dog is positive, happy, optimistic, and hopeful. The other dog is negative, mad, sad, pessimistic, and fearful. These two dogs often fight inside us, but guess who wins the fight? The one you feed the most. So begins the story about a negative mutt named Matt and a big dog named Bubba who teaches him how to feed himself with positivity each day and in the process Matt transforms his own life and the shelter they call home. The Positive Dog is an inspiring, heartwarming story that not only reveals the strategies and benefits of being positive but also an essential truth for humans: Being positive doesn't just make you better. It makes everyone around you better.

Positivity

by

World renowned researcher Dr. Barbara Fredrickson gives you the lab-tested tools necessary to create a healthier, more vibrant, and flourishing life through a process she calls "the upward spiral." You'll discover: * What positivity is, and why it needs to be heartfelt to be effective * The ten sometimes surprising forms of positivity * Why positivity is more important than happiness * That your own sources of positivity are unique and how to tap into them * How to calculate your current positivity ratio, track it, and improve it With Positivity, you'll learn to see new possibilities, bounce back from setbacks, connect with others, and become the best version of yourself.
Metro Campus Library: 918.595.7172 | Northeast Campus Library: 918.595.7501 | Southeast Campus Library: 918.595.7701 | West Campus Library: 918.595.8010
email: Library Website Technical Help | TCC Acceptable Use Policy | MyTCC | © 2021 Tulsa Community College